Australian PM appoints Jewish Deputy
Australian Jewish community celebrates appointment of Josh Frydenberg—son of Holocaust survivor and synagogue attendee—as deputy prime minister and treasurer.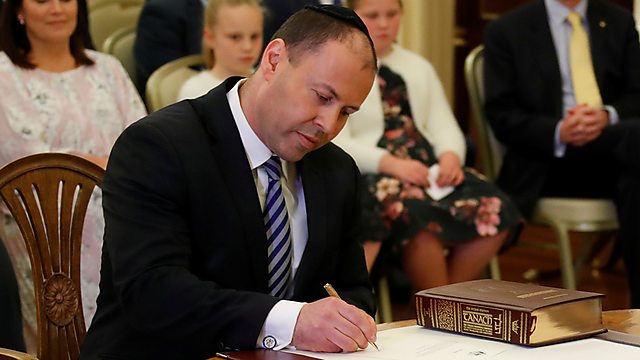 Joshua Frydenberg (47) was sworn in as Treasurer and Deputy to Australian Prime Minister Scott Morrison Friday. He wore a black kippah and used a Hebrew bible (Old Testament) for the oath.
https://www.ynetnews.com/articles/0,...335583,00.html