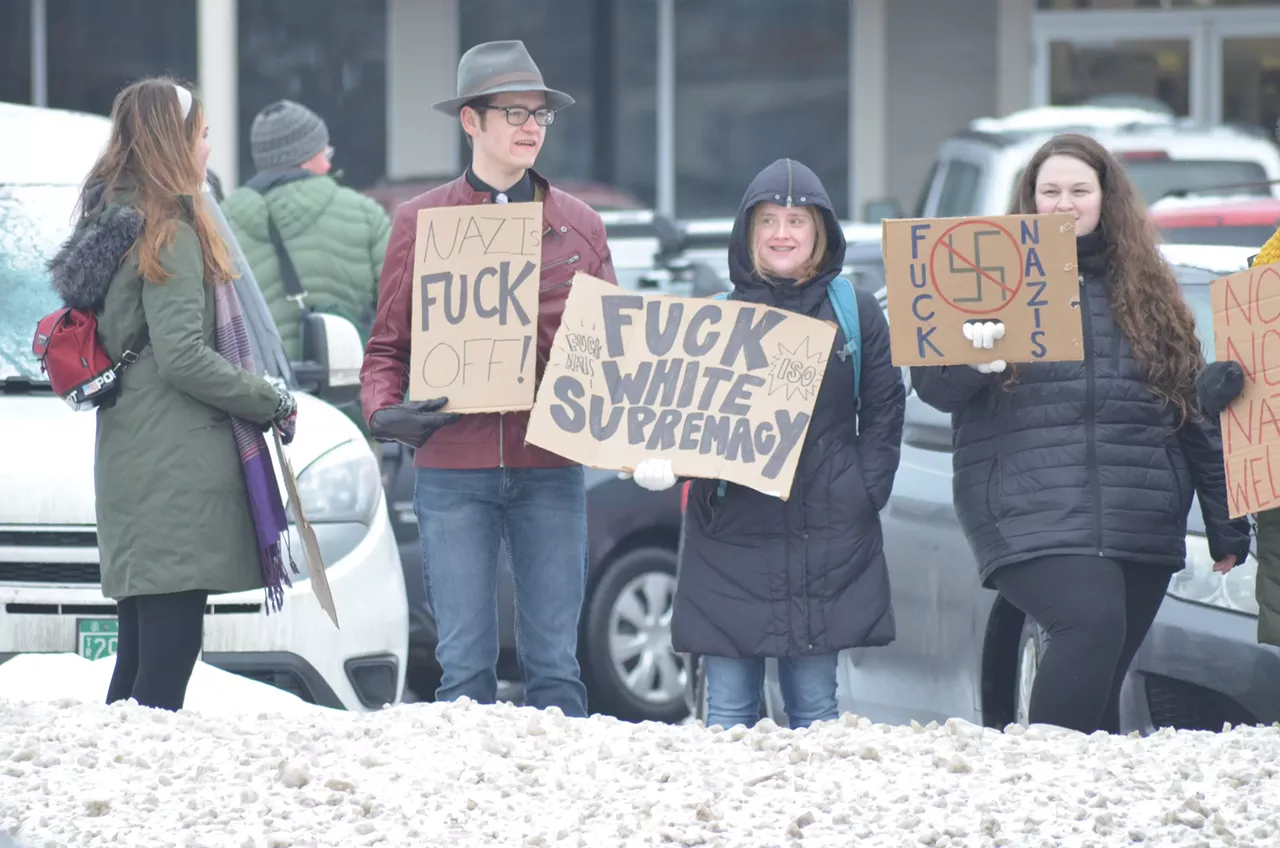 Images From Burlington Anti-Fascist Rally
Protesters rally Saturday
https://m.sevendaysvt.com/vermont/ph...86113/12586296
A contingent of anti-racism protesters took to Williston Road on Saturday morning in anticipation of a white supremacist rally along the busy thoroughfare.
In the end, the hate group never showed.
The crowd of approximately 150 people instead held a rally of its own, waving signs declaring support for minorities and immigrants while denouncing the alt-right Patriot Front group.